Appeal of the primate of the Artsakh Diocese on the current situation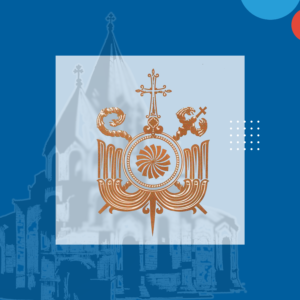 Dear citizens of Artsakh,

After the last war in Artsakh, the Azerbaijani side, not content with its so-called "achievements", has an appetite for the whole of Artsakh and has already tried several times to achieve its goal in insidious ways, subjugating the people of Artsakh to psychological terror. Since the people of Artsakh have a very good experience in understanding the plans of the enemy, they still feel the degree of danger today and are concerned that the closure of the only and vital road connecting Artsakh with Armenia is not an environmental issue, it is a planned and targeted attack on the people of Artsakh with the support of the state , the process, the purpose of which is all kinds of oppression of the people of Artsakh and forcing them to leave their native land.
Dear citizens of Artsakh, we urge you not to succumb to the provocations of the enemy, not to fall into despair and panic, not to lose vigilance, which is what our enemy is striving for.
Faced with the event of Christ's crucifixion, satan scoffed that he was able to kill truth and justice, but he was unable to see His real power, the power of Love, because he did not have the ability to love. Love for our native Artsakh is the force that should awaken us to endure all sorts of hardships and provocations that cannot destroy our life-giving power, which in the end will win, just as Christ defeated the power of death with His resurrection.
We are full of hope that the Russian peacekeeping forces will continue to fulfill their sacred mission at a high level and restore the vital and safe operation of the only road connecting Artsakh with Armenia. "Affliction produces endurance, endurance produces proven character, and proven character produces hope. This hope will not disappoint us". (Rom. 5:4-5).