Joint prayer in France for Artsakh people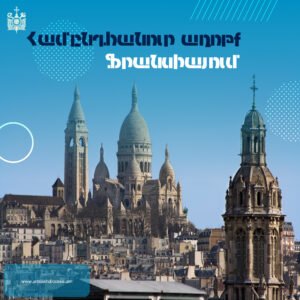 In the Catholic churches of France, a general prayer service was held for the people of Artsakh.
At the suggestion of Pierre d'Ornella, Archbishop of Rennes, temporary commissioner of the Commission for Christian Unity and Relations with Judaism, on January 8, at Sunday liturgies on the occasion of the feast of the Epiphany, a joint prayer was held in French Catholic churches for the people of Artsakh.
«Lord Jesus, Lord of the world, we turn to You with a prayer for the Armenians of Nagorno-Karabakh. With the silence of the international community, they have become victims of violence that will lead to their destruction. Awaken in all of us the compassion that will help to help them. Inspire the leaders of Azerbaijan, Russia and Armenia with the desire for justice and dialogue so that the dignity and faith of all the inhabitants of Nagorno-Karabakh are respected,» sounded in prayer.