Speech of the Primate of the Artsakh Diocese to the people of Artsakh
Dear compatriots, you are truly heroic children of a heroic people. Today you left aside all your personal worries and difficulties and came here, to Renaissance Square, at the sacred call of your heroic ancestors who started the Artsakh movement, which later became a struggle for survival, to show the entire Armenian people that Artsakh lives and will live, because that according to the gospel word our "yes" - yes, our "no" - no. I, as the Primate of the diocese, not only bless, but also bow before your pious behavior. We paid a very high price to be able to live in a free, independent, self-determined Artsakh, and our symbolic meeting today is proof that the Artsakh movement has not ended and it continues with a new focus, because we are a living people, and despite the visible and invisible enemies, Artsakh will live and grow stronger. "Yes" to independence in 1988 remains relevant and stronger, in order for it to become unifying for all Armenians, it must become a cry from the heart, in order to bring many out of indifference and turn back those who deviated from the true path, it must become a prayer to God for salvation and eternity.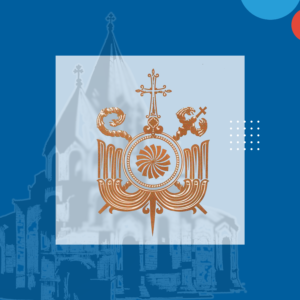 We assure you that today the entire Armenian people of Armenia and the Diaspora are waiting for the decision of the people of Artsakh, and the people, together with their legislative leadership, have made this decision-statement. Therefore, it remains for us to reject from ourselves all sorts of unacceptable and vulnerable phenomena that hinder our unity and struggle. Let's put on the armor of God: let's put on the clothes of faith, take up the shield of virtue and the sword of justice and become a unity that really suits the people of Artsakh, join hands of the predecessors of the Artsakh movement to continue our just struggle.
Dear ones, today our people are facing such a difficult test when the question of our existence-non-existence, our national dignity and disappearance is raised. We are fighting between life and death, and they are trying to decide our right to live without us: evil forces are trying to depopulate Artsakh, they are trying to make decisioաns not in our favor and give all this a "civilized" formulation. But we know that the issue of Artsakh is not an ordinary issue, it is a war of evil and good, darkness and light, it is an issue of a nomad and a native, which they want to solve secretly and without us.
Today there is only one way to solve the Artsakh problem: a free and self-determining Artsakh. It is with this conviction that we have been saying yes to self-determination for more than 30 years.
Today, to be on the side of Artsakh means to be on the side of justice and civilization, this is the key to resolving the Artsakh issue, to stand on the side of the civilized format of self-determination of nations.
As before, so today the Armenian Apostolic Holy Church stands next to the people of Artsakh with its popularly elected Patriarch.
I pray that God bless our unity, bless our Artsakh and its freedom-loving spirit.
We bring gratitude and blessings to the troops and the command of the peacekeeping mission of the Russian Federation for ensuring our daily life and peace on our land. We express our gratitude to the Russian Orthodox Church, which today has its spiritual "embassy" in Artsakh, where prayers are offered daily for Russia and Artsakh. I am full of hope that two more important structures of friendship will be built on the basis of this spiritual embassy, ​​in the economic and political spheres.
Dear compatriots, if we are united and live a God-pleasing life, then God will not delay the day of the salvation of Artsakh. Let's think in this spirit and act with this faith.
May the Lord bless Artsakh and its heroic people
Amen
October 30, 2022